Whether you're a student, a business professional, or a retiree, it's safe to say that Chicago has been on your radar. Considered one of the most important social and economic cities in all of the United States, Chicago is a cultural hotspot. With an abundance of jobs, entertainment, recreational opportunities, and a dining scene that's a foodie's paradise, this city has become one of the most desirable locations for people to settle down.

However, picking a neighborhood inside this tremendous city can sometimes seem like a daunting task. Take a closer look at these eight premier communities in Chicago to help you find the perfect piece of real estate today.
South Loop
Originally the home of the "vice" district, South Loop has undergone numerous changes since Chicago's incorporation in 1833. Nowadays, the community is known for its vibrant collegiate community, numerous award-winning restaurants, and some of the city's most renowned museums.

Although it's located right in the heart of the city, the neighborhood itself contains some of the most quaint and charming single-family homes in all of Chicago. As most of the buildings were built between 1886 and 1916, the area's general architectural style is Federal or Georgian, and many regions are classified as historic landmarks.

While South Loop is easily one of Chicago's most peaceful and serene neighborhoods, it's also home to some of the best restaurants in town. Local hotspot Kasey's Tavern is the second oldest tavern in Chicago and serves some of the best brews around on tap. Chicago Curry House Restaurant is another must, offering guests wonderful dishes from India and Nepal.

If you're interested in a neighborhood with small-town charm paired with every urban convenience, contact us now, and we'll help you find the perfect homes for sale in South Loop.
West Town
Historically part of the Polish Downtown area, West Town is now known as a cultural melting pot and one of Chicago's most popular neighborhoods. The community is known for its artistic vibe, eclectic shops, and numerous galleries and entertainment options—and it's where you can easily find world-class pierogies right next to a fine-dining omakase restaurant. This blend of the old world and the new can be observed in every aspect of the neighborhood.

As a cultural hub, West Town offers no shortage of things to do in your spare time. The community is filled with museums, venues, and galleries for residents to explore each and every day. Here are just some of the local stops you might want to check out.
Homes for sale in West Town can range from new, contemporary condos to historic Federal single-family houses, making it ideal for young, up-and-coming professionals as well as retirees looking for that last forever home to grow old in. No matter what your sense of style, you can be sure you'll find the perfect piece of real estate in this one-of-a-kind community.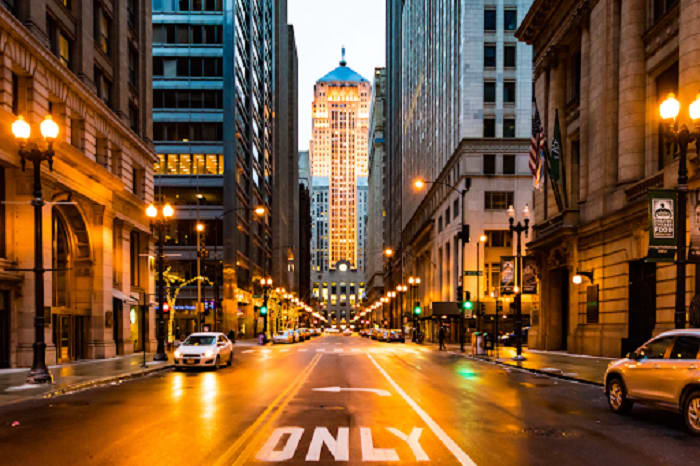 Lincoln Park
Nestled in the northeast corner of Chicago lies Lincoln Park, one of the city's most desirable and affluent neighborhoods. If you're looking for the perfect blend of upscale living, beautiful greenery, and urban conveniences, then you should definitely take a look at some of these Lincoln Park homes.

Known for its numerous parks and stunning landscaped gardens, Lincoln Park is a natural paradise right in the middle of the city. There are multiple walking paths through Lincoln Park's 1,000 + acres. Or, you could always take a stroll through the Lincoln Park Zoo, the Alfred Caldwell Lily Pool, or any of the other available public outdoor recreational areas.

Lincoln Park is also considered a culinary mecca in the city, acting as home to numerous acclaimed restaurants. Alinea has been serving guests some of the highest quality cuisines since it opened in 2005 and is one of only 14 restaurants in the United States to have won the Michelin Guide 3-star rating. Boka is another world-renowned restaurant offering guests a wide selection of exquisite dishes and multiple tasting menu options. Here in Lincoln Park, you'll find upscale cuisine at its height.
West Loop
What was once an industrial hub filled with working factories has now become a hip residential neighborhood known for its fun and vibrant restaurants, exciting nightlife, and an array of chic galleries and entertainment venues. For these reasons and more, West Loop has become especially popular with young professionals looking to take advantage of the community's proximity to business centers as well as the lively neighborhood vibe that's been cultivated in recent years.

Many restaurateurs, art gallery operators, and boutique owners took advantage of the previously run-down and abandoned warehouses in the area, transforming them into dynamic spaces and creating one of the city's hottest communities. Here, residents and visitors alike can get an up-close and personal look at some of the area's stunning architecture as well as its incredible history.

Take a look at these homes for sale in West Loop today if you'd like to live in this vibrant and trendy neighborhood.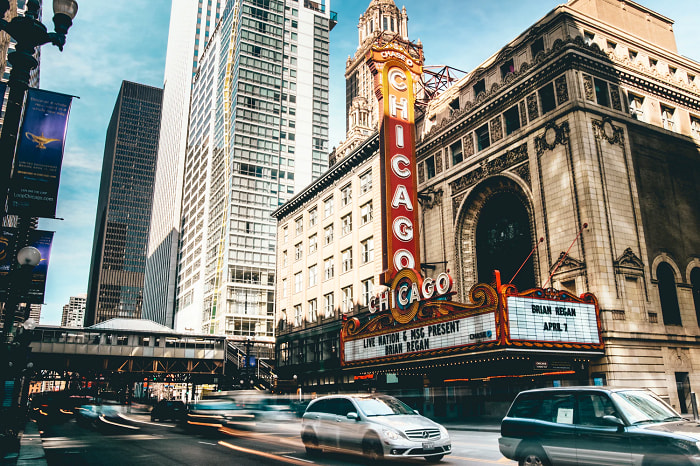 Gold Coast
If you're looking for luxury, the Gold Coast is where you want to be. This sophisticated and historic neighborhood is home to world-class boutiques, prestigious architectural gems, and some of the most pristine public areas in all of Chicago. Residents of the Gold Coast tend to enjoy the finer things in life, and they've made sure they are surrounded by luxury throughout their community.

Not only will you find world-class restaurants such as Somerset at the Viceroy and Gibson's Bar and Steakhouse, which undoubtedly serves one of the best steaks in all of Chicago, but there are also several recreational and entertainment opportunities available to residents, including:
If you're hoping for a home with opulence and splendor, take a look at this Gold Coast real estate right away.
Streeterville
Originally one of the city's docking areas, Streeterville has recently become one of the most desirable neighborhoods in Chicago, and it's definitely one of the fastest-growing. Taking a look at Streeterville real estate and getting into this up-and-coming market quickly could be one of your best decisions.

This community is known as one of the most family-friendly in the city, with numerous recreational and shopping centers in the area as well as Navy Pier, one of Chicago's premier family attractions. The pier offers a wide range of activities, including the Chicago Children's Museum, Shakespeare Theater, Miller Lite Beer Garden, and the Centennial Wheel, making it an excellent place for a weekend out for visitors of all ages.

The community itself is also tight-knit, and many neighbors go above and beyond to ensure everyone is taken care of.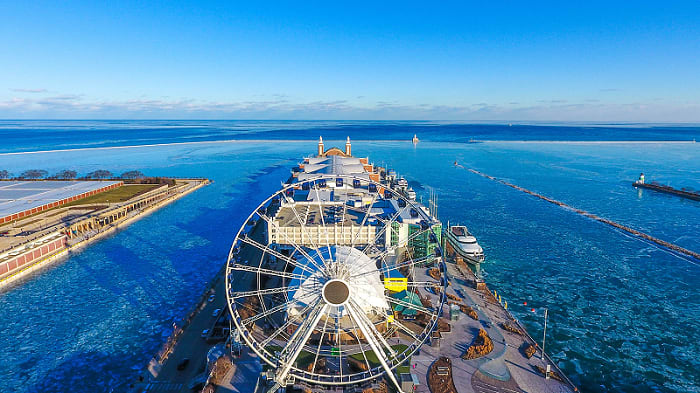 Roscoe Village
If you're looking for charming small-town life, look no further than Roscoe Village. Commonly known as the "Village within the City," this one-of-a-kind community will have you feeling like you've wandered out to the suburbs rather than standing in the heart of Chicago. Most Roscoe Village real estate comprises single-family townhouses or brownstones, which maintains the area's quaint atmosphere exactly what residents want.

In addition to its picturesque residential areas, the community is also full of delightful dining options and boutiques such as Turquoise Cafe, Le Sud, and the Roscoe Village Shops. This community has allowed residents to enjoy the peace and quiet of small-town life without having to worry about giving up the conveniences that come with living in a big city.
Bucktown
Bucktown offers residents all the charms and elegance of nearby Lincoln Park while also maintaining a trendier, more eclectic feel in the community. People living in Bucktown tend to enjoy a livelier lifestyle, and the high concentration of younger professionals and recent college graduates has made this neighborhood one of the most popular around, resulting in several unique restaurants, boutique shopping, and exciting entertainment options, including:
Homes for sale in Bucktown tend to run on the higher end of Chicago real estate, with many being single-family homes in a wide range of styles and valued at or around $1 million. In this vibrant and exclusive community, you can rest assured your investment will pay off.

There's no doubt that Chicago is one of the most in-demand cities in the entire country at the moment, which can make it challenging to find a home to fit your every need. Contact Bruce Glazer Real Estate today so we can help get you into your dream home.