Do you live in the Chicago area and wondering whether you should buy or sell real estate this year? 2020 was a crazy year for almost every industry, real estate included. Many held on to properties rather than selling until they knew more about how the pandemic would play out. This created an even stronger seller's market, and buyers had a tough time competing for property.

Will this continue in 2021? And what about those interest rates? Here's what real estate experts are predicting will happen to the Chicago industry as we enter the new year.

The Search for More Spaciousness
Chicago has been in a solid seller's market for the past few years, meaning inventory is low while buying interest is high. This, along with the continued trend of working from home full or part-time, has caused buyers to start looking at homes for sale in Lakeview or Lincoln Park for roomy residences that give them ample square footage to live and work from the same space.

Lakeview is nestled between Uptown and Lincoln Park, which makes this neighborhood easily accessible, and there are a variety of brownstones and single-family homes amidst the mid-rise complexes, which can be an excellent option for anyone hoping to find a little extra elbow room. Similarly, Lincoln Park is a tranquil slice of city-life on Chicago's northern edge that provides the best of both worlds to residents who crave a solace from the constant bustle of the city but can't sacrifice proximity.

If residents continue to migrate out of downtown Chicago near Streeterville, South Loop, Gold Coast, and River North, prices in those hotspots will eventually drop. This is good news for those who want to live near the action and amenities of the city limits. Those who work with a South Loop realtor will be the first to know when homes in the city start to reduce in price, and they may be able to score a great deal that wouldn't typically be possible in a competitive market.

Renovations, Remodels, and Remote Work 
Those currently looking at homes for sale in Lincoln Park, South Loop, or other neighborhoods have different needs than buyers did before the pandemic. Many prospective buyers are looking for homes with dedicated office spaces, room for home gyms or homeschooling, and a less open floor plan that allows family members to establish their own spaces. A new buzzword in real estate listings is "Zoom Rooms," which are areas with a digital setup that allows homeowners to use a tablet, camera, microphone, or other pieces of tech to hold virtual meetings.

For sellers, this means making some renovations prior to listing could make their properties more competitive. For buyers, larger properties with more space continue to be popular. In addition to indoor pandemic-friendly amenities, buyers are also looking at homes with more outdoor space for entertaining, relaxing, or working during the warmer months. An experienced realtor will tell you the need for more room will continue to push people out of the city center and into more suburban areas with more green space and room for expansion.

Continued Low Mortgage Interest Rates
With mortgage interest rates reaching record lows in 2020, many expected the rates to increase in the new year. However, most experts now predict that rates will stay around the 3% mark for the majority of 2021. This will keep buyers looking at homes for sale in South Loop, West Town, and West Loop as they attempt to capitalize on the savings that come along with low interest rates. It may also prompt homeowners to work with a local realtor to sell their current home so they can upgrade to a larger one. Those who plan to stay in their homes will likely continue to pursue refinancing options or may even consider taking out mortgages on second houses to use as vacation homes or rent out to make additional income.
First Time Home Buyer Demand Continues
With a large portion of millennial buyers reaching the age where they're ready to purchase their first home, the demand for homes in lower price ranges will continue to increase during 2021. Millennials typically enjoy the fast pace and excitement of the city and are likely to look at homes for sale in Streeterville, River North, and other neighborhoods close to the action. However, older millennials who are starting families and are ready to upgrade to second homes will tend to look at the suburbs, especially if both parents are working for companies that allow them to work from home.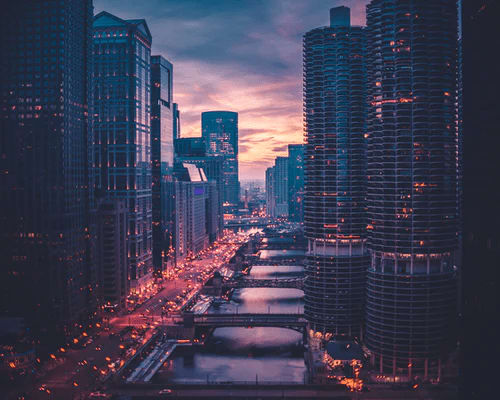 Values Will Continue to Increase
Home prices across the nation are growing at their fastest pace in recent history, with home values up 8.4% in December of 2020. Experts predict that home values and prices in major markets, including Chicago, will continue to rise throughout 2021. What does this mean for buyers and sellers? It depends. It's important to work with a realtor to evaluate whether now is the time to make a real estate move or if it's better to hold on to your current property until its value rises even higher. Your realtor will also be able to alert you to homes for sale in the area that are a good buy or meet your unique needs.

As any experienced Chicago realtor will tell you, if you want to buy or sell a property and don't want to wait around, it doesn't matter what the market is like. You can always find a way to make the transaction work. However, knowing what the industry is likely to do in the new year will help you plan, make important decisions, and take advantage of opportunities. Ready to make a move? Work with an experienced local realtor like Bruce Glazer to ensure your process goes as smoothly as possible.